My name is Sherri Smith, and before I became a NH realtor I was born and raised here in the Great Granite State as well. I enjoy spending time in the mountains and time with my family.
I worked many years in the warehouse industry before realizing that there was something else I enjoyed and took an adventure into Real Estate. I chose this path because I enjoy helping individuals and families find their forever home.
As I often say "I don't believe in selling houses, I believe in selling homes." Nothing is more satisfying than making others dreams a reality.
Listening and being attentive to home buyers and sellers is my top priority. Finding a place that truly fits my clients goals and needs is very important to me, as well as making you feel trust and confidence through every step of the process.
We loved working with Sherri! She was super responsive, was able to educate us on the process since we are first time home buyers, was eager to get us into houses, and went above and beyond to help us ...
1 year ago
Sherri was absolutely amazing, I cannot say enough positive things about our experience with her. She went above and beyond in every way and it was a joy to work with her.
1 year ago
Sherri took the time to get to know us and our needs very well. She told us that she would show us any available property we were interested in, but also asked us to check out some that she recommended. ...
1 year ago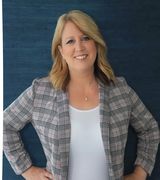 © Zillow, Inc., 2006-2016. Use is subject to Terms of Use
What's a Zestimate?
The Snyder Realty Group©
Set up an appointment, showing, or ask a question regarding a property. 
Sherri Smith
6 Manchester Street, Nashua, New Hampshire 03064, United States