I've had the opportunity to work with Kathy Snyder over the last few years. She helped me find tenants for a rental property. I rely on her knowledge and expertise throughout all steps of the process ...
3 months ago
Kathy was recommended to us by a family member. We were told that Kathy would work hard for us and would make sure that we purchased the home that best suited us. Not only did Kathy provide the necessary ...
1 year ago
I've dealt with Kathy for 20 years threw three house sales. Found me three house to buy.She always come through........ Top notch. She'll get the job on time. Goes was above the normal practice.
1 year ago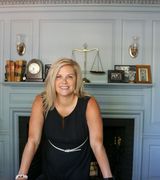 © Zillow, Inc., 2006-2016. Use is subject to Terms of Use
What's a Zestimate?