We have sold a number of homes over the years and Kathy and Steve have been by far the best real estate agents we have ever encountered. They truly understand customer service and real estate. Honesty ...
1 day ago
Kathy was amazing to work with! I was referred to her by our mortgage lender and I am so glad for it! She helped us navigate the process of selling and buying during this crazy housing market. She guided ...
1 day ago
I've had the opportunity to work with Kathy Snyder over the last few years. She helped me find tenants for a rental property. I rely on her knowledge and expertise throughout all steps of the process ...
6 months ago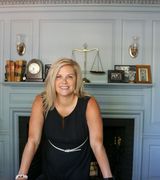 © Zillow, Inc., 2006-2016. Use is subject to Terms of Use
What's a Zestimate?