505 West Hollis St Suite 211, Nashua, New Hampshire 03062, United States
Superior customer service is my hallmark. I understand your needs by listening attentively to each of you, my clients, taking much of the stress out of the real estate transaction. I provide committed, personal, attentive, responsive service to meet your goals. Your trust, confidence and satisfaction are very important to me. As my company motto pledges, I am committed to serving you so that you can buy, sell and live well!  
 I was raised and educated in Hudson, New Hampshire. My husband, our two daughters and I previously lived in Nashua for more than 20 years and now reside in Pepperell, Massachusetts. From my time living in the area and my career developed skills, I bring to my clients decades of experience in finance, sales, and customer service.
 When it comes to navigating the real estate transaction process, I will put you first and find solutions to meet your needs. 
 Professional service and integrity assured by memberships with ; Greater Manchester/Nashua Board of Realtors; National Association of Realtors; Nashua Chamber of Commerce; New Hampshire Association of Realtors; Massachusetts Board of Realtors; Realtors Political Action Committee Continuing Education provides knowledge. 
DESIGNATIONS:  Certified Buyer's Representative, (CBR), Accredited Buyer's Representative, (ABR), Senior's Real Estate Specialist, (SRES), Certified Residential Specialist, (CRS), Leadership Symposium
We have sold a number of homes over the years and Kathy and Steve have been by far the best real estate agents we have ever encountered. They truly understand customer service and real estate. Honesty ...
1 month ago
Kathy was amazing to work with! I was referred to her by our mortgage lender and I am so glad for it! She helped us navigate the process of selling and buying during this crazy housing market. She guided ...
1 month ago
I've had the opportunity to work with Kathy Snyder over the last few years. She helped me find tenants for a rental property. I rely on her knowledge and expertise throughout all steps of the process ...
7 months ago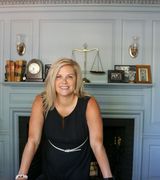 © Zillow, Inc., 2006-2016. Use is subject to Terms of Use
What's a Zestimate?